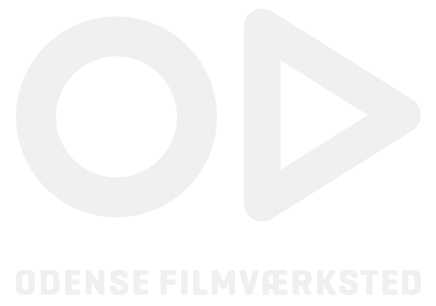 The open film workshop of Odense
We aim to be leaders in developing visual storytellers for the professional industry
in conjunction with a strong local, national and international network.
New to film

If you are inexperienced, have several productions on your, CV or are about to enter the industry, we have much to offer you as a talent.
See more in the video here or go to the "New to film"-section in the menu.
We offer ongoing courses, camps, activities etc. that you can apply for to enhance your skills base. When applications are available for these respective courses the relevant forms will appear under the Courses.

If you are inexperienced or have several productions on your CV you are always welcome to apply for support from us. Drop in for a chat. We have a variety of options to get you started.
We arrange everything from film screenings to masterclasses to offbeat cultural experiences in venues around Odense and with a variety of collaborators. We are always on the lookout for new potential associates.
International
The world is the talents' playground – which we make certain of through a strong international network. Read more about our international work and your options in the menu.
Please fill out Instagram Settings inside Appearance > Theme Options